Exposition du 11 Février au 30 Avril 2020
La Triennale de Stellenbosch vise à faire de Stellenbosch la principale destination de l'art multidisciplinaire en Afrique en tirant parti de l'élan créatif qui se manifeste à travers le continent.
A l'occasion de cette nouvelle Triennale, la Collection Gervanne et Matthias Leridon a pour la première fois attribué une bourse à l'artiste Tracy Naa Koshie Thompson. L'artiste a bénéficié d'une aide financière ainsi que de conseils professionnels pour l'aider à créer une œuvre d'art originale pour l'exposition Curator à la Stellenbosch Triennale 2020.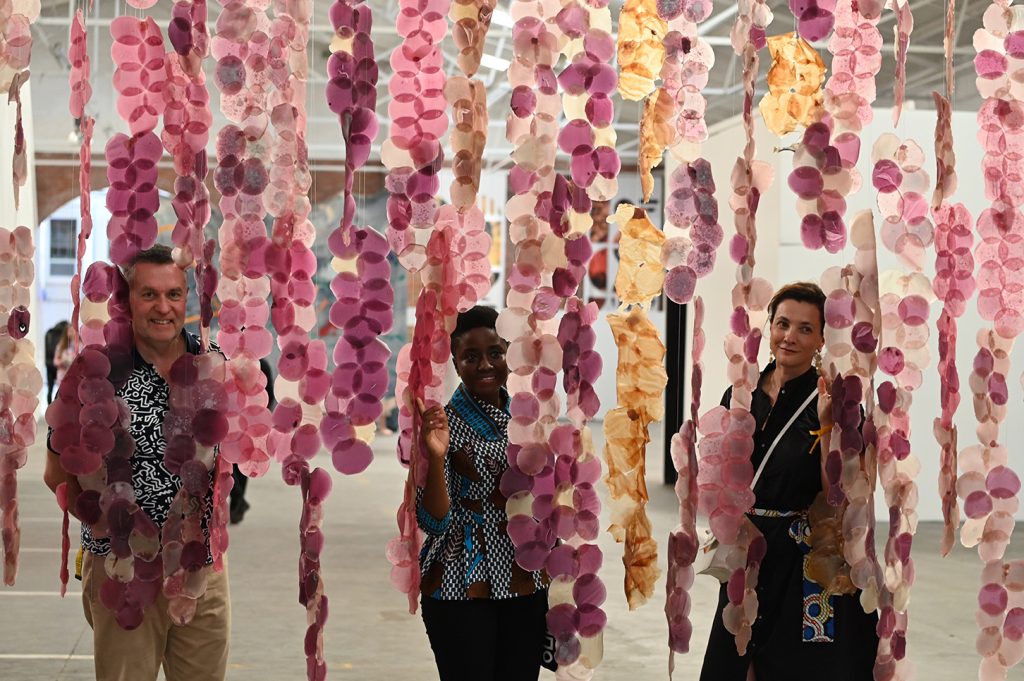 Tracy Naa Koshie Thompson est une artiste ghanéenne de vingt-trois ans dont la pratique s'articule autour d'un intérêt pour les matériaux industriels (ses récents travaux utilisent des plastiques synthétiques); ainsi que la nature.
Tracy Naa Koshie Thompson est diplômée de la Kwame Nkrumah University of Science and Technology (KNUST) où elle a obtenu des honneurs de première classe en beaux-arts (peinture) du département de peinture et de sculpture de Kumasi.