Monumental artwork "Encore un effort" by the artist Freddy Tsimba exhibited on the occasion of the Congo Biennale, Kinshasa, from October 20th to November 21st, 2019.
More than 40 artists, designers, architects, art historians, curators, art critics from five continents have been invited to realize a project in the cosmopolitan city of Kinshasa.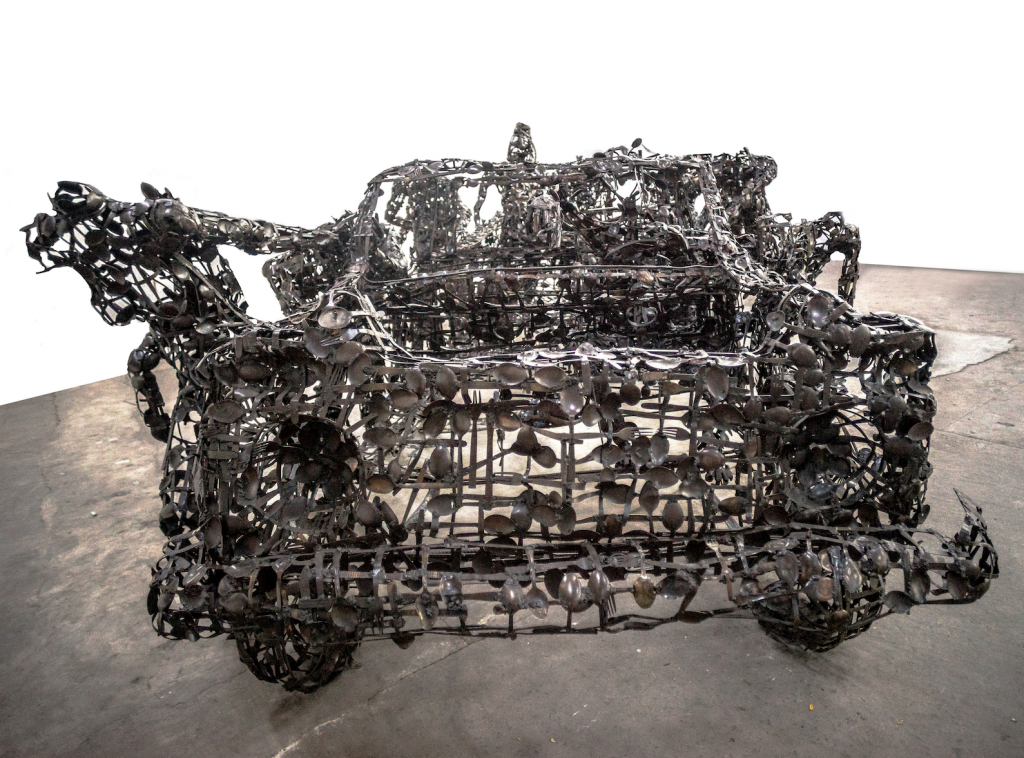 « Encore un effort » is a monumental artwork realized in 2011 by Freddy Tsimba and entirely made of cutlery (spoons and forks). Used, they cover the floor and are collected by children from the street to whom Freddy bought it. From those waste materials of society, the artist creates an artwork that speaks of those who are hungry.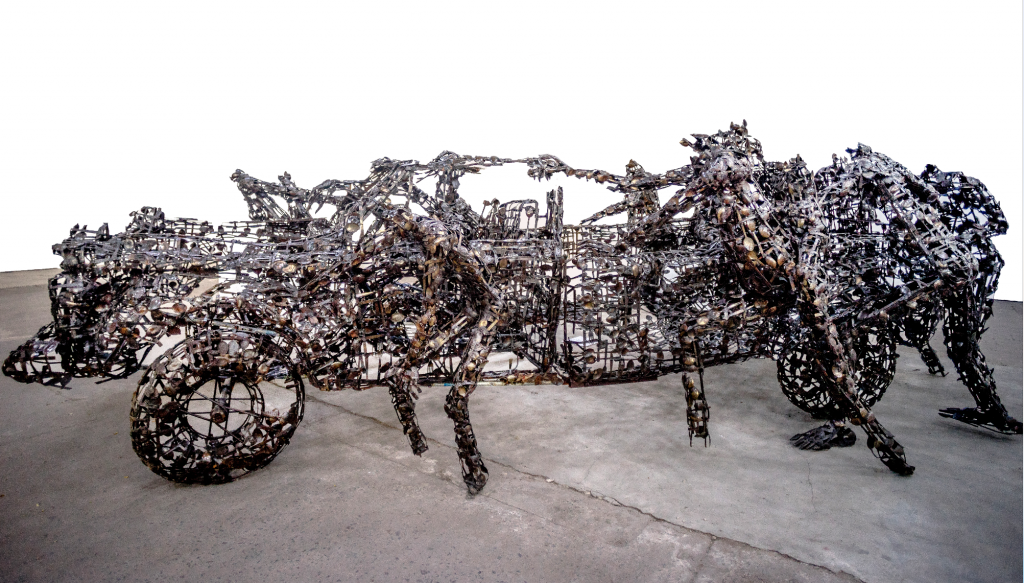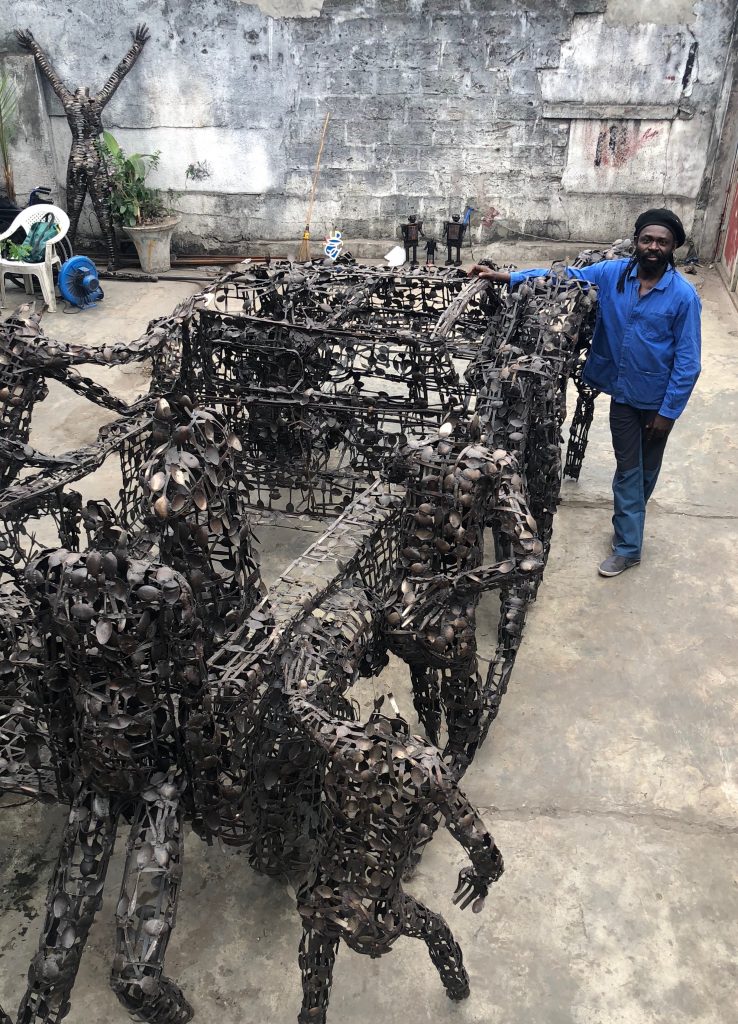 Born in Kinshasa in 1967, Freddy Bienvenu Tsimba graduated from the Academy of Fine Arts of Kinshasa. Among other merits (of which the silver medal at the Jeux de la Francophonie in Ottawa, Canada in 2001), he received a diploma of honor at the Béziers International Plastic Arts Fair. The artist has been the ambassador of DR Congo in several festivals around the world.
In his district of Matonge, he does not imagine in his tender youth that by making models of cars in wire he scares a bright future in the world of Congolese sculpture. Freddy Tsimba to this day exploits bronze, metal, cement. Through his sculptures, he deals with the essential questions of humanity and tries to denounce the tragedies caused by the war and the harmful aspects of the Congolese economic situation.