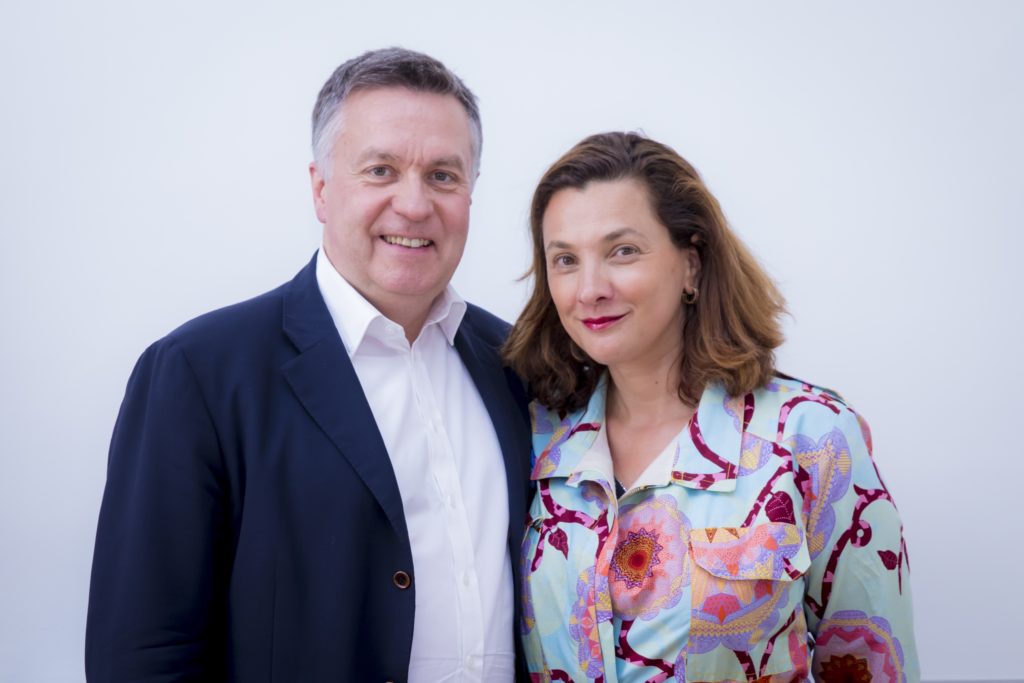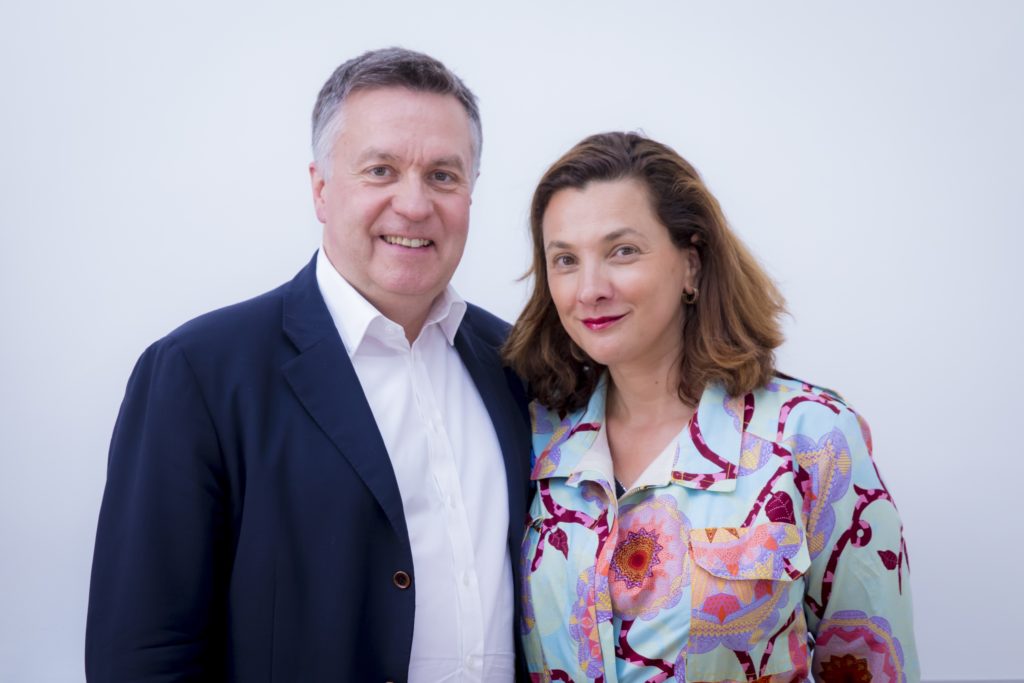 The Gervanne + Matthias Leridon Collection is based on a profound human adventure. It is a story of passion, encounters, aesthetic favourites and artistic biases. With many thousands' artworks, this collection is a reference in the art world.
Gervanne and Matthias Leridon are keen to share with as many people as possible the passion that drives them, the sincere and personal commitment they have with each of the artists of the African continent. Diving into the discovery of their collection means opening up to the unexpected, taking part in a true artistic exploration of the diversity of contemporary African creation.
Gervanne Leridon discovered Africa when she was just a child. She will retain an insatiable curiosity for its smells, its colours, its games, its landscapes, its traditions. The exhibition Magiciens de la Terre (Magicians of the Earth) will later be the trigger for her passion: "I discovered African art, it was a shock, a desire to go and see further.".
Matthias Leridon has been a convinced Afro-optimist since the age of fourteen. While landing in Ouagadougou (Burkina Faso) as part of a solidarity trip, he experienced a unique feeling: "I felt like I was going home. ».
Aware and advocates of the fact that Africa is the continent of tomorrow, Gervanne and Matthias Leridon are constantly committed to these artists who think the world, who enlighten, question and liberate it. As passionate, you will come across them crisscrossing the continent in search of new talent, visiting the places of creation of these committed artists, and exchanging with them. Gervanne and Matthias Leridon do not take into account the age, the nationality, the fame of the artists, or the mediums they use. Above all, they seek to weave a unique relationship with each one of them, with their works. This is the strength of their private collection.
Africa is the future.