An exhibition proposed by the Nantes associations "Les Anneaux de la Mémoire" and "La Maison de l'Afrique à Nantes"

Exhibition curators: Melanie Vietmeier and Sylvain Djache Nzefa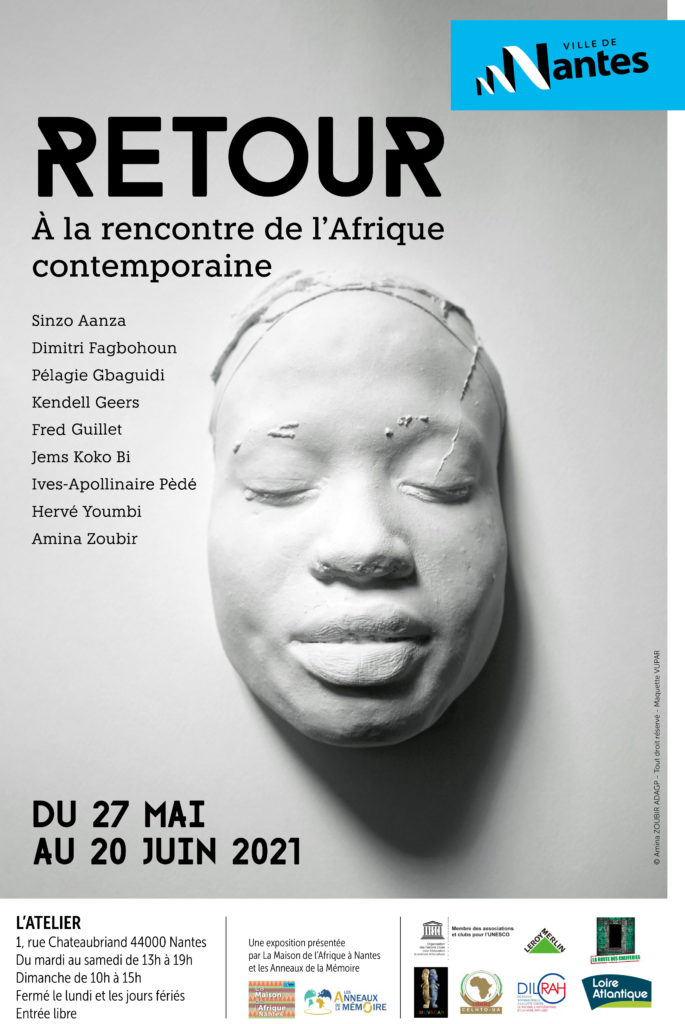 The exhibition "RETURN" opens its doors to the public today! RETURN has a symbolic dimension and can be read through the prism of Memory, Restitution and Reconnection. In a wide variety of expressions and aesthetics, and in an exceptional abundance of creativity, nine artists from seven countries in Africa and France look at a common history from different perspectives. The Collection Gervanne et Matthias Leridon is proud to lend one of Jems Robert Koko Bi's major works, Homeless, for the exhibition RETOUR which will be held at the Atelier de Nantes from 27 May 2021 to 20 June 2021.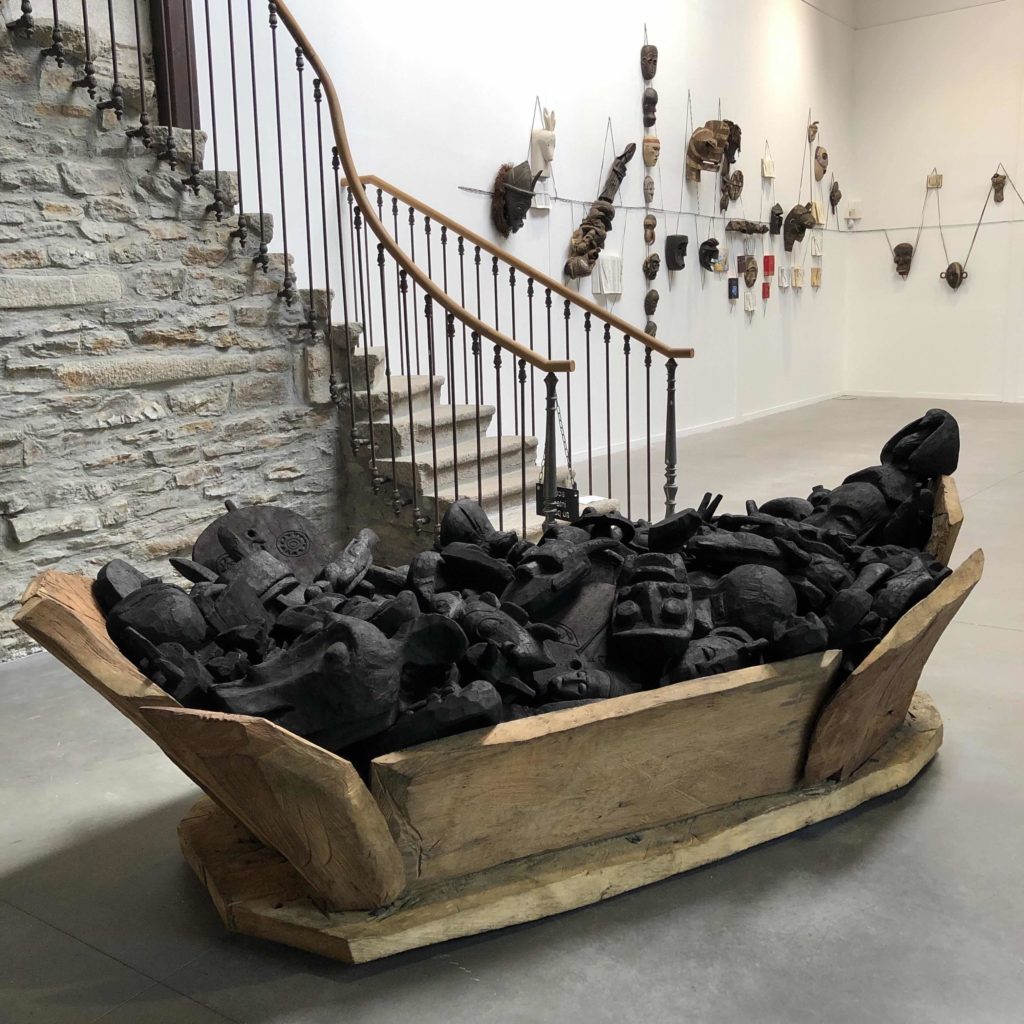 The sculptor Jems Koko Bi mixes avant-garde influences with his African history. As a sculptor, he questions notions of space and history by addressing the issues of migration, difference and the mechanisms of domination that exist in our society. His wood sculptures initiate a dialogue with the forces of nature. In her studio in the heart of the forest, the artist gives shape to huge wooden sculptures that question immemorial concepts such as identity, ancestral heritage, the native land or exile. The artist's subtle and confident gestures reveal the contours of the material, sculpting forms that are sometimes figurative, sometimes abstract. The artist gives life to a surface, he awakens the material.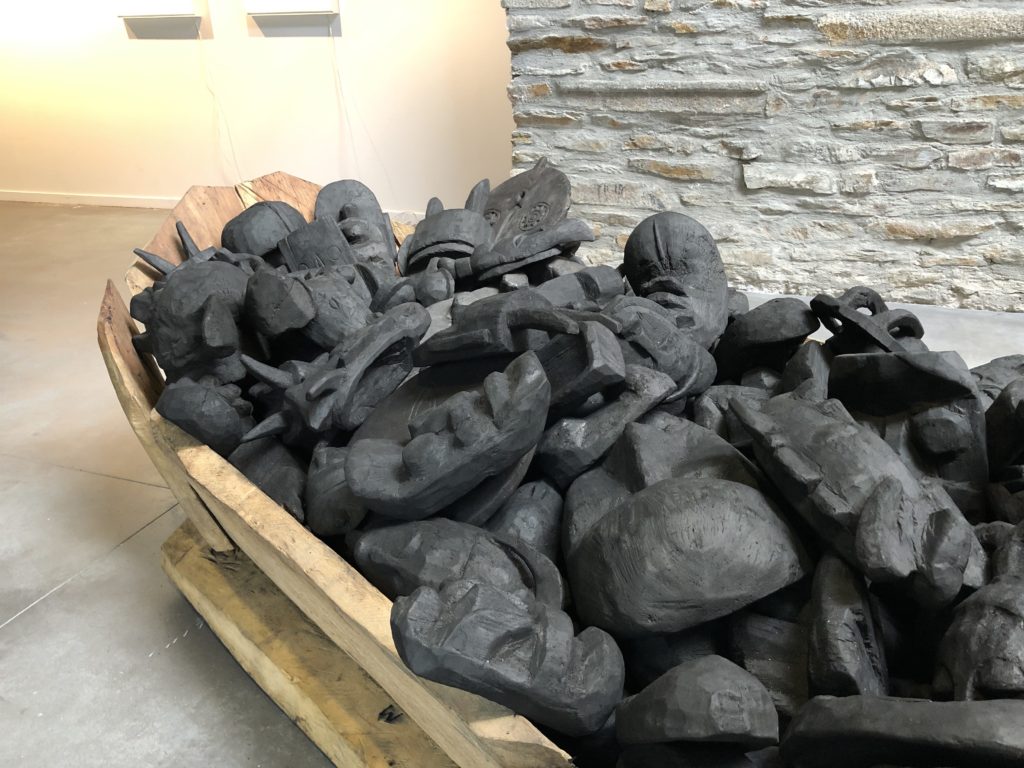 The works in the exhibition RETURN address the main questions emerging from the debate on the future of Africa's looted heritage. The artists question the very status of ancient works of art in museums or among collectors in the West, their provenance, their methods of conservation and display. Their questioning extends to the mechanisms of oppression and exploitation since the Atlantic slave trade, to the processes of acculturation carried out by the colonizers, as well as to the illicit traffic of cultural goods from Africa and their commodification. Through memory, artists contribute to the reactivation of tangible and intangible heritage, to its transmission through reappropriation in order to contribute to the act of restitution. In this way, they shed light on the questions surrounding the need for RETURN, which will enable the younger generations to access their own cultural assets.


More information about the exhibition:
Galerie l'Atelier
1, rue Châteaubriand
44000 Nantes