The Cape Town Museum of Contemporary Art Africa (Zeitz MOCAA) is hosting the exhibition "Five Bhobh Painting at the End of an Era" from September 12th, 2018 to May 31th, 2019.
The exhibition brings together 29 artists from Zimbabwe.
In this framework, Collection Leridon lends it's artwork "Patriotic Stereo Tape" created by Richard Mudariki.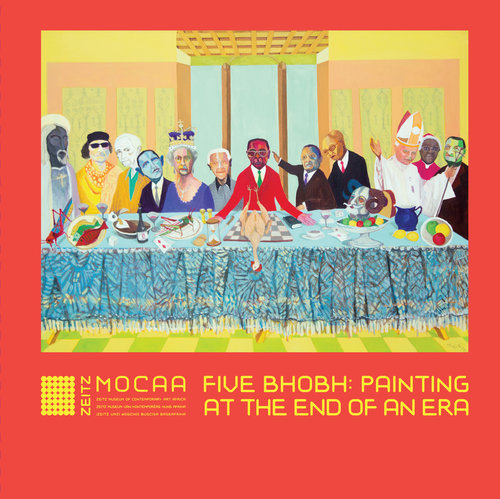 Curator Tandazani Dhlakama explains the exhibition: ", Five Bhobh (five dollars from Zimbabwe) is the average fare for traveling locally in kombi, a kind of minibus. In this exhibition, the artists are seen as the passengers of a kombi representing the nation of Zimbabwe.
The twenty-nine artists on display are on their way to a new era and are contemplating through their windows the past they are abandoning, the one in which President Mugabe was still here.
« The exhibition shows how artists have captured this historic moment, their anticipation, their anguish, and their hope, no matter who you are or which party you support. »
Among these "travelers", we find the artist Richard Mudariki whose latest works presented all revolve around the same subject: that of the possible political reform in his country.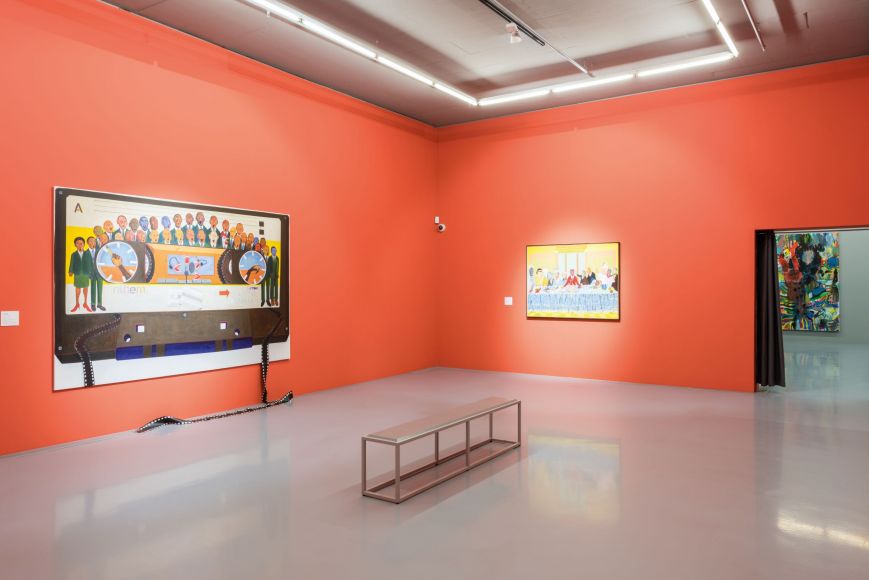 "I grew up in the 90s with Tupac tapes and a Walkman."
This memory of mixed childhood and his present concerns inspired Richard Mudariki the work Patriotic Stereo Tape. When the visitor approaches this work, the Zimbabwean national anthem begins to sound and an old cassette rolls around asking: "Will the leaders go ahead quickly or go back and replay what's going on? has happened before?"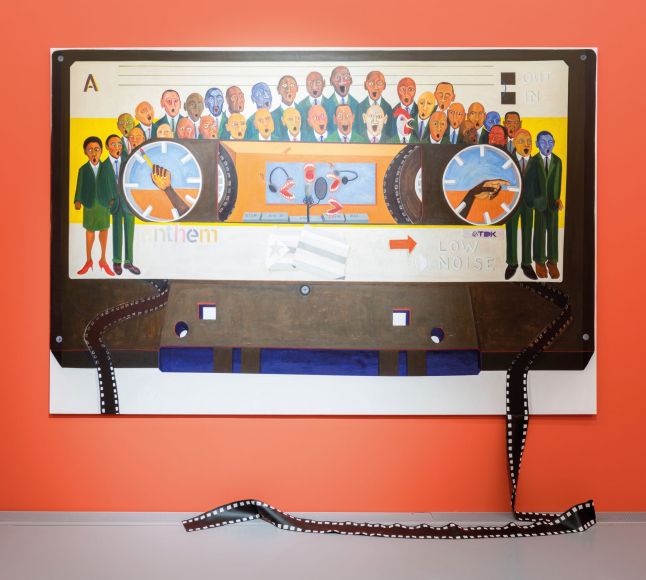 29 artists part of the exhibition:
Admire Kamudzengerere (Zimbabwe) Anthony Bumhira (Zimbabwe) Berry Bickle (Zimbabwe) Charles Bhebe (Zimbabwe) Cosmos Shiridzinomwa (Zimbabwe) Duncan Wylie (Zimbabwe) Gareth Nyandoro (Zimbabwe) Gillian Rosselli (Zimbabwe) Greg Shaw (Zimbabwe) Helen Teede (Zimbabwe) Isheanesu Dondo (Zimbabwe) Janet Siringwani-Nyabeze (Zimbabwe) John Kotzé (Malawi) Kresiah Mukwazhi (Zimbabwe) Kudzanai-Violet Hwami (Zimbabwe) Kufa Makwavarara (Zimbabwe) Mostaff Muchawaya (Zimbabwe) Misheck Masamvu (Zimbabwe)
Percy Manyonga (Zimbabwe) Portia Zvavahera (Zimbabwe) Rashid Jogee (Zimbabwe) Richard Mudariki (Zimbabwe) Shalom Kufakwatenzi (Zimbabwe) Simon Back (Zimbabwe) Tatenda Magaisa (Zimbabwe) Tawanda Reza (Zimbabwe) Thakor Patel (India) Troy Makaza (Zimbabwe) Wallen Mapondera (Zimbabwe)