An exhibition by Freddy Tsimba at the AfricaMuseum
29.10.2020 – 15.08.2021


"Mabele eleki lola! The earth, brighter than paradise" is the first temporary exhibition at the AfricaMuseum since its reopening in 2018. After some untimely disruptions due to the Covid-19 pandemic, the exhibition is once again open to the public… and is exceptionally extended until 15 August 2021!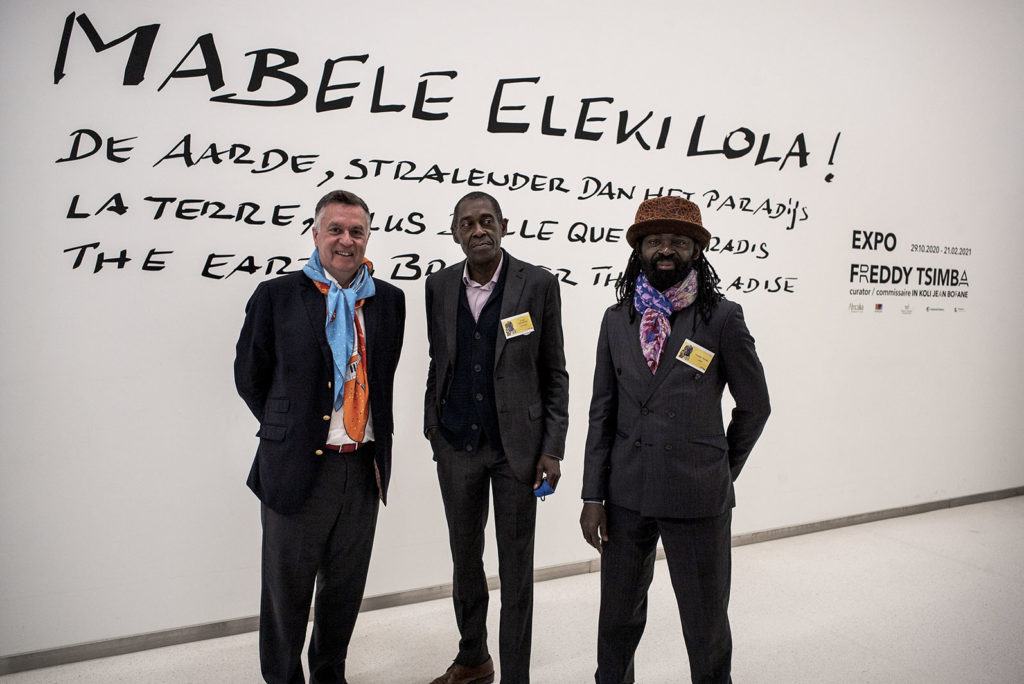 The Gervanne and Matthias Leridon Collection attended the opening of this unique exhibition, in which the artworks of the artist Freddy Tsimba interact with the collections of the AfricaMuseum. You must go discover the artworks loaned by the Gervanne and Matthias Leridon Collection for this exhibition : "Encore un effort" (2011), "I'll not give them my diamond I, II, III" (2014) and "Réveil Sommeil" (2011).

If you cannot go there, please take a few moments to (re)view the latest Artist Talk produced by the AfricaMuseum with the artist Freddy Tsimba, the writer In Koli Jean Bofane and the philosopher Nadia Yala Kisukidi!
Learn more
The exhibition "Mabele eleki lola" !
Specific measures for a safe visit !