The Gervanne and Matthias Leridon Collection wishes you all the best for this new year. On this occasion, the collection highlights the talent of the young photographer Alice Mann in an original video!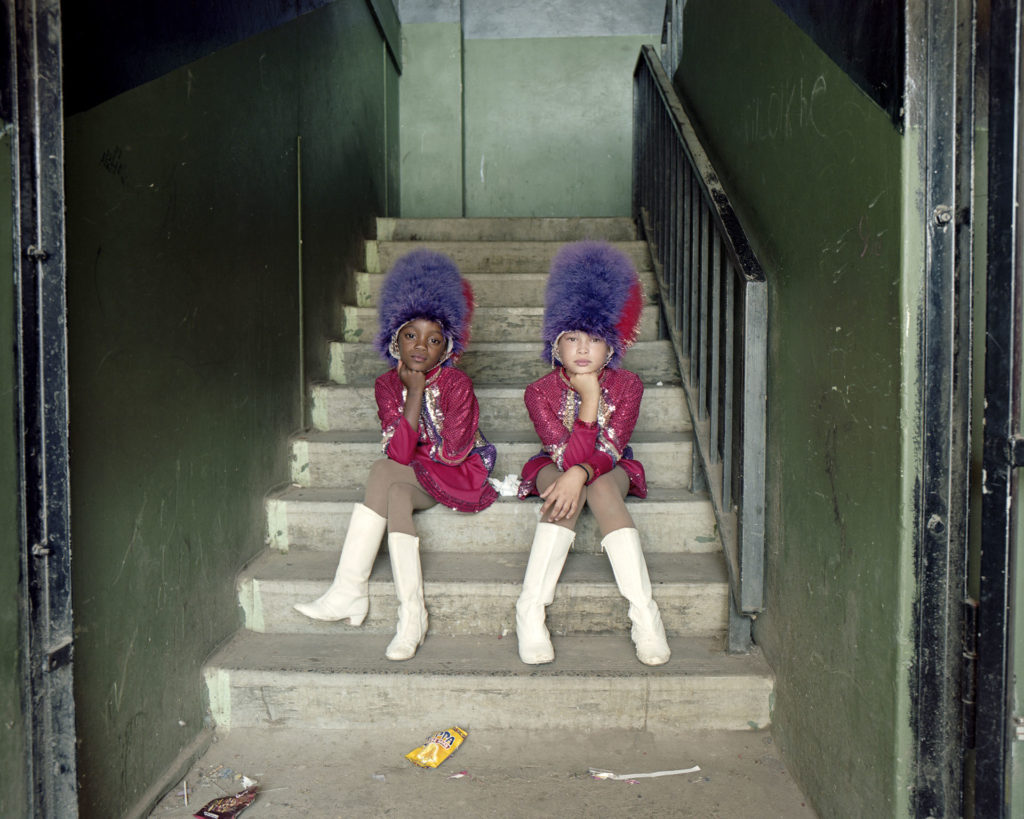 The artwork Wakiesha Titus and Riley Van Harte, Cape Town, South Africa explores the majorettes' world in the townships of South Africa. Beyond glitter and glamour, these young majorettes assert their identity, their culture and their autonomy. The pink and purple tones, the softness of feathers, sequins… this world of sweetness and trinkets is confronted with the precariousness of the place: trash and dilapidated staircase. This dizzying face to face confrontation takes us beyond appearances to better tackle the harsh reality that accompanies these majorettes on a daily basis. Far from gangs and urban decay, they confront our gaze and challenge us. These young girls are experienced sportswomen and are used to competitions. They practice their art to better emancipate themselves from their surroundings and their environment. Alice Mann documents here the rise of a new feminist culture.

Discover an exclusive interview of the artist below!