An exhibition by Freddy Tsimba at the Royal Museum for Central Africa – AfricaMuseum

29.10.2020 – 15.08.2021


Rusty metal, beer caps, shell casings, machetes… To plunge into Freddy Tsimba's world is to plunge into everything our society leaves behind, waste as well as wounds.
The Gervanne and Matthias Leridon Collection is proud to lend five new works for the flagship exhibition of the year 2020 dedicated to this artist, "Mabele eleki lola! The earth brighter than paradise". Thus, as you walk through the exhibition halls that will open to the public on Thursday 29 October 2020, you will discover "Encore un effort" (2011), "I'll not give them my diamond I, II, III" (2014), as well as "Réveil Sommeil" (2011). Busts of women, constructions, silhouettes, fragmented and provocative sculptures, all monumental works made of bronze, metal, earth or cement, each with its own unique and profound symbolic charge. If you don't delay, you may even come across the artist, dressed in overalls or a three-piece suit.
In this exhibition, Freddy Tsimba's very special works are brought into dialogue for an exceptional and timeless encounter with thirty pieces from the Africa Museum. Conceived by In Koli Jean Bofane, curator of the exhibition, this encounter reveals Freddy Tsimba's work in a new light.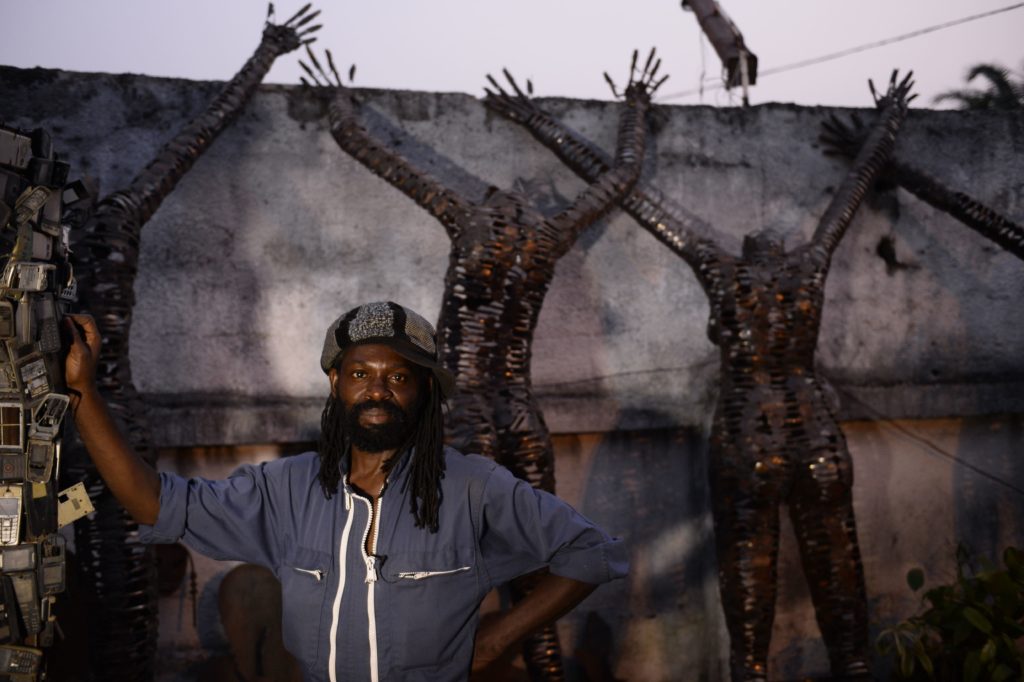 Optimist, lover of life and beauty, Freddy Tsimba is a committed artist-sculptor from the Democratic Republic of Congo. A tireless fighter for the rights of women and men, he models with his bare hands the eventful history of his country and the world. He is the only one who knows how to transform war and sublimate men's violence by creating a new aesthetic through his sculptures. In the course of his peregrinations, Freddy Tsimba gleaned scrap metal and abandoned objects, all of which constitute the raw material for his works. These objects are bearers of the tragic history of his country. Through his works, he creates a new narrative to bear witness to the essential questions of the humanity that surrounds him. His art is only a translation of his environment, of what he has been given to see, to touch, to hear. He does not seek to please but to testify, to express both a cry of repressed pain and a message of hope.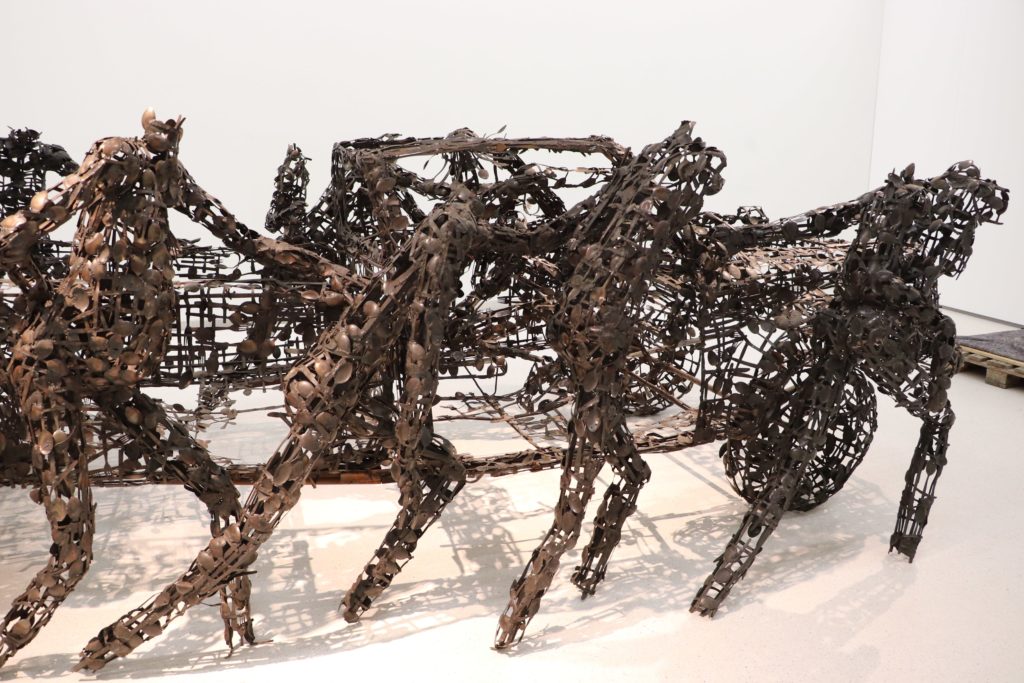 Freddy Tsimba's art is an ode to life, a message of timeless and universal peace. Don't waste time and book your time slot as soon as possible, this exhibition opens on October 29th and will be on view until August 15th 2021.
Don't hesitate any longer and go and meet the unique works of this major artist of contemporary Congolese creation!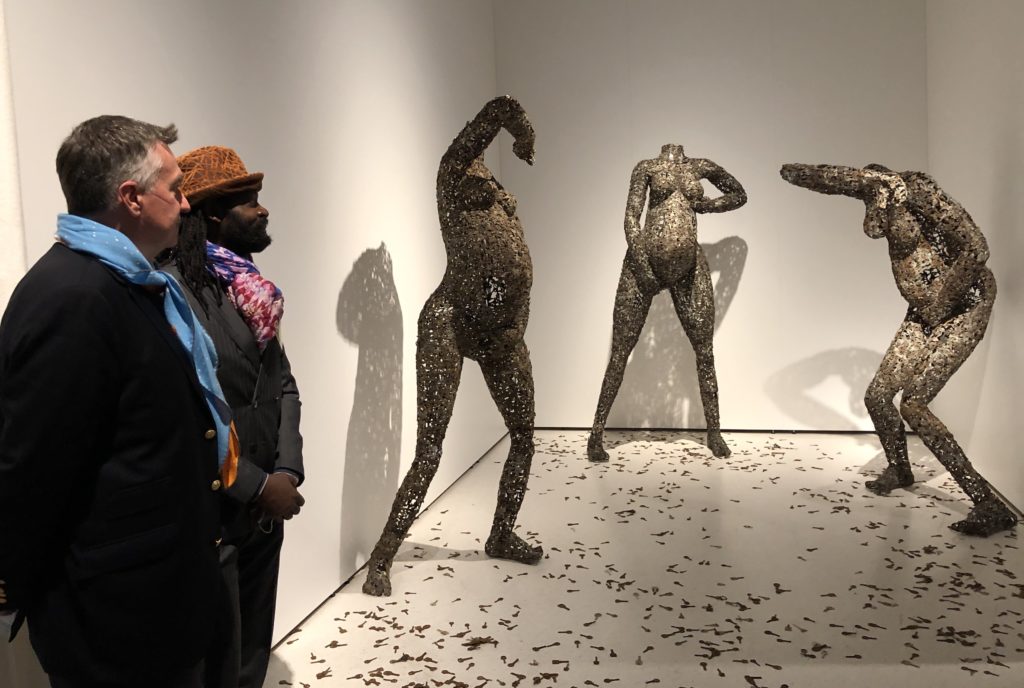 Find out more : Africa Museum