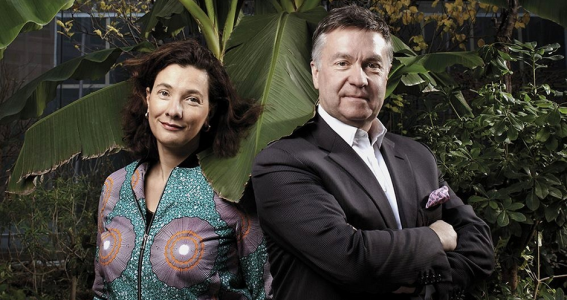 Africans at heart, nomadic travelers and supporters of artistic thunderbolts, Gervanne and Matthias Leridon have constituted their collection according to their impulsions and desires. Conscious of the immense value of the African heritage and the future of this continent, it seemed to them essential to give contemporary African artists all the importance they deserve.
Afro-optimistic, Matthias Leridon has been since the age of 14, when landing in Ouagadougou as part of a humanitarian trip, he had a decisive shock: "I had the impression that I was going home".
From Africa discovered child and since has never ceased to haunt her, Gervanne has kept an insatiable curiosity. She who lived in Ivory Coast from the age of 4 to 6, shares the credo of her husband: The world can not develop without Africa. It's the continent of the future, she says.
The click is made for them in 1989, with Les Magiciens de la terre, the exhibition organized at the Georges Pompidou Center and La Villette. For the first time, a great French institution presented African artists. Since 2000, the couple travels the continent in search of new artists and buy the favorite. Today, the collection brings together more than 3,000 works.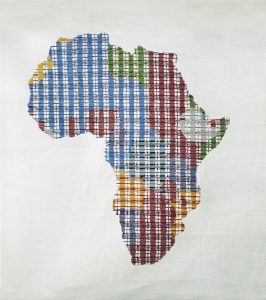 Discover articles about the collection